Prevention is the Best Medicine
Whether your pet is furry, feathery, or scaly, we can help them enjoy a happy, healthy life. Ongoing preventive care that includes appropriate laboratory screenings is the best way to keep your companion comfortable and disease-free for as long as possible.
---
Our approach to preventive care is always individualized. We look at the needs of each patient before making recommendations regarding vaccines, parasite control, medical testing, or dietary changes.
Physical Examinations
For all companion pets, we recommend annual physical exams that include bloodwork and other laboratory tests as needed (e.g., urinalysis or fecal testing). During your pet's visit, one of our veterinarians will perform a thorough physical exam, administer appropriate vaccines and parasite control, and inquire about changes in behavior, activity level, or eating habits. Your pet's annual visit is also the perfect time to schedule a dental cleaning, discuss spaying/neutering (if you haven't already done so), and raise any concerns you might have about your pet.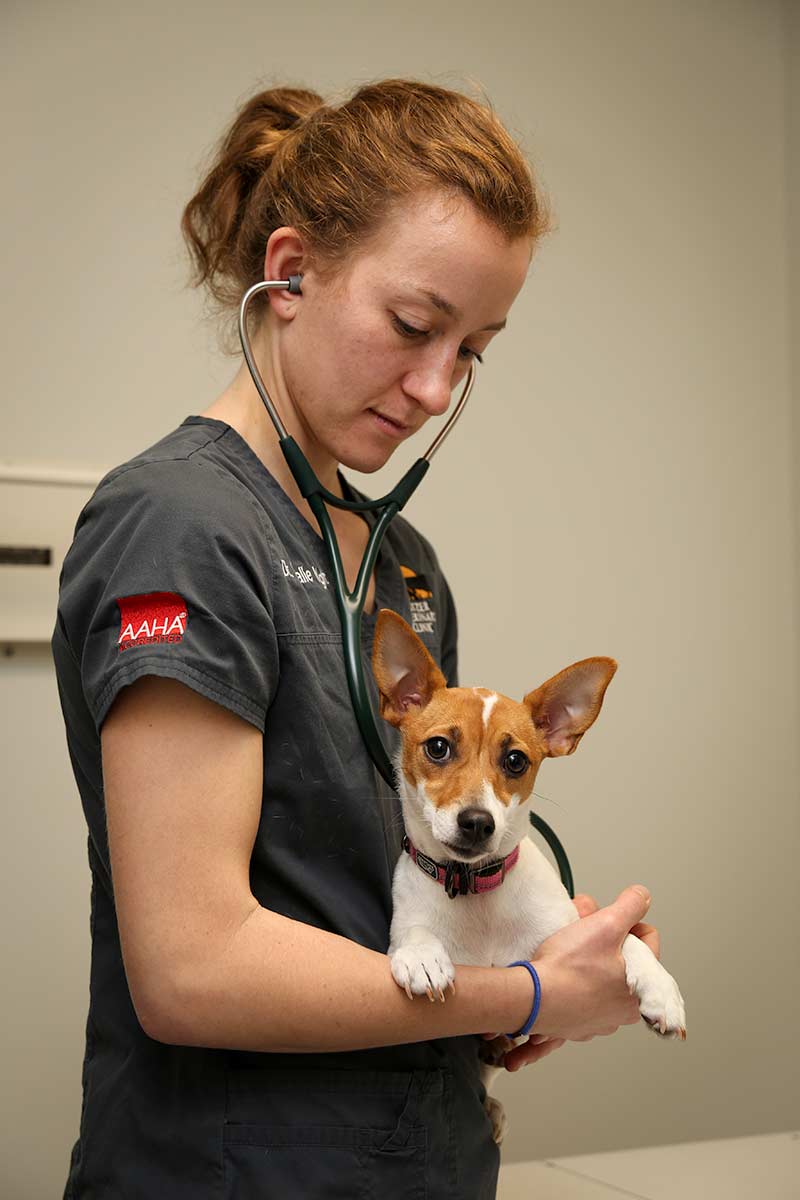 ---
Vaccines and Parasite Control
Your pet's age, size, lifestyle, and other risk factors will determine their vaccine schedule. We also offer titers testing for some of our vaccines. We'll fully explain the reasons for our recommendations, and we welcome any questions you might have about your pet's vaccinations.
For cats, we suggest vaccines for distemper (a combination vaccine that guards against herpesvirus, respiratory virus, feline parvovirus, and chlamydia), leukemia, and rabies.
A longer list of vaccines is available for dogs and includes distemper, hepatitis, canine influenza, parvo, leptospirosis, rabies, Lyme, and Bordetella.
Parasite prevention is equally important. Fleas, ticks, and heartworms are easy to prevent but very difficult to eliminate once they've infected your pet or farm animal. One of our veterinarians can make a recommendation specific to your animal during your next visit.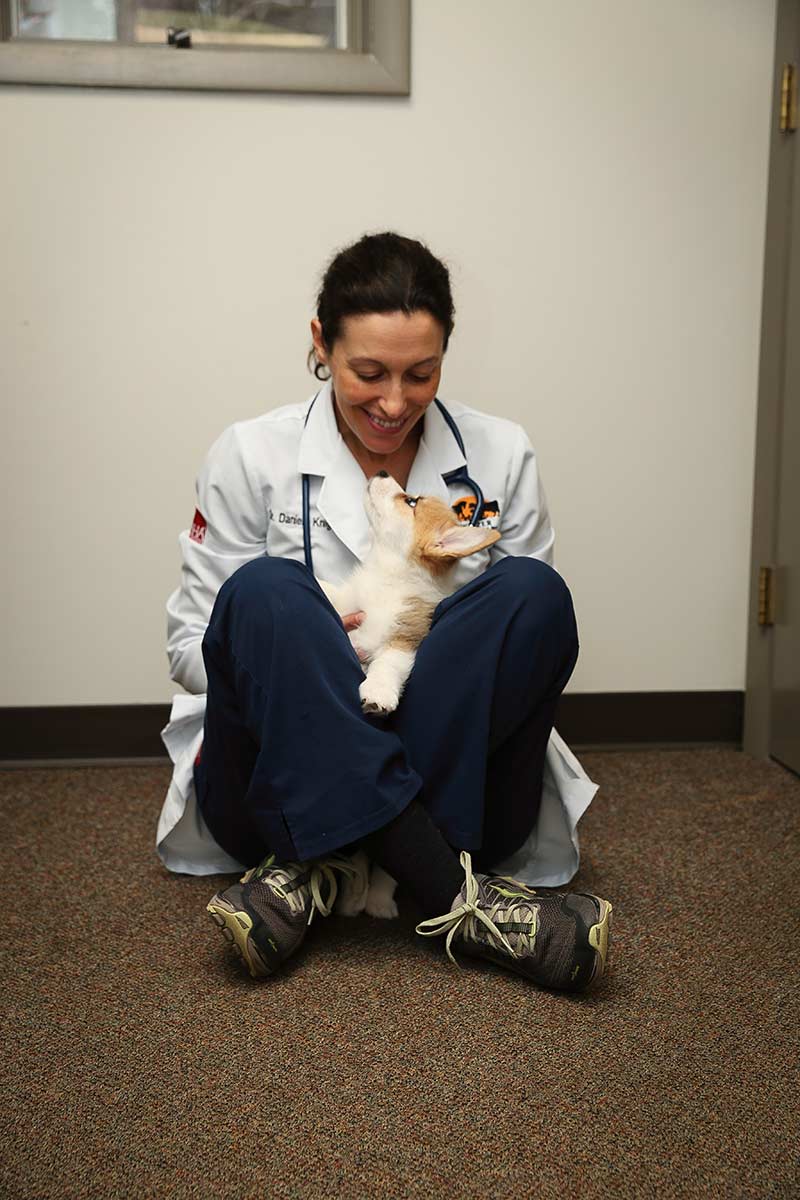 ---
Herd Health
Monthly herd health visits are necessary to help protect your livestock from the spread of infectious disease and illness. Dr. Natalie Marek will visit your farm to administer species-specific vaccines and dewormers, inspect animals for health issues, check feed and offer nutritional recommendations if needed, and ultrasound a group of dairy cows to make sure they're pregnant.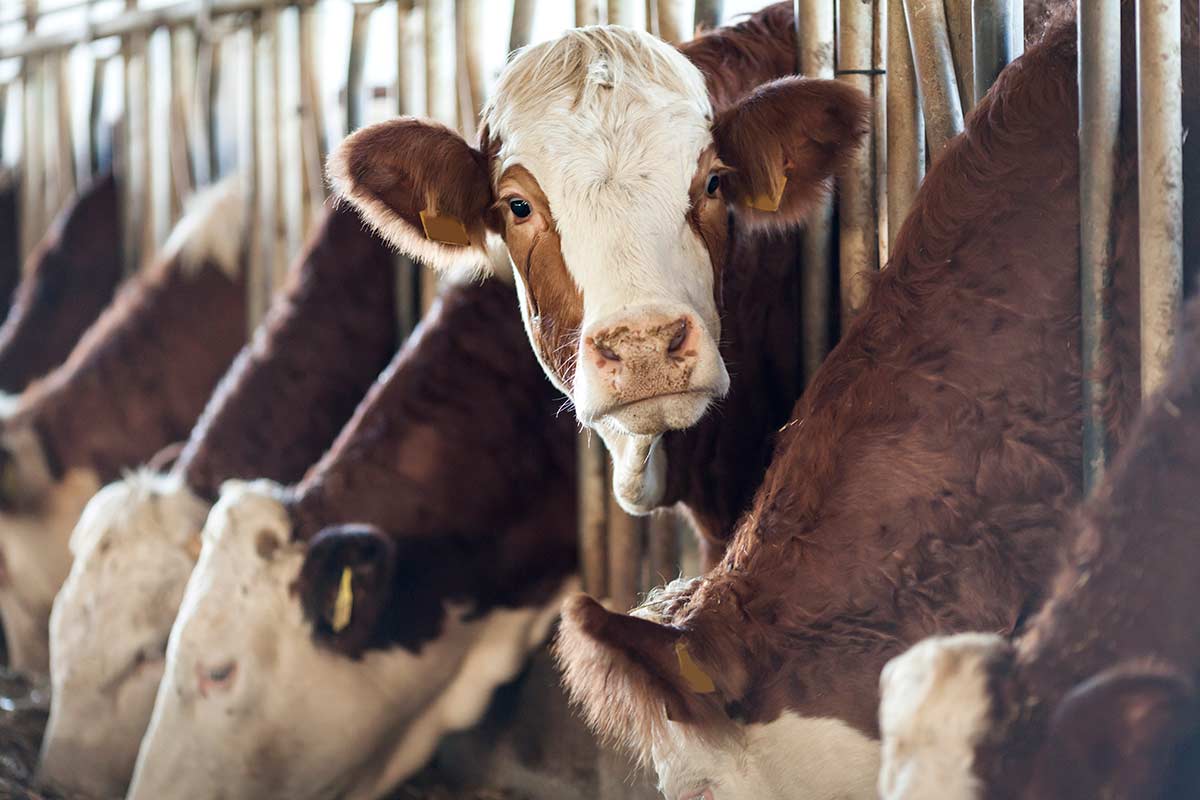 ---
Please call us today to schedule your pet's next preventive care visit or a farm call with Dr. Marek.