In-House and Mobile Diagnostics
When your pet or farm animal suffers an injury or shows signs of illness, you want answers fast. Our in-house capabilities and mobile equipment help us identify and evaluate both companion pets and large animals in the field.
---
On-Site Laboratory
Whether your animal requires laboratory testing as part of a wellness exam or because of illness, our complete in-house lab provides fast results so we can create an individualized treatment plan right away.
Common lab tests include:
Urinalysis to evaluate kidney function
Fecal testing for parasites
Complete blood count and chemistry profiles to look for a host of conditions and diseases that can't be spotted with a physical exam, including those that impact organ function, immunity, metabolism, and electrolyte balance
Cytology to test tissue samples for the presence of infection or cancer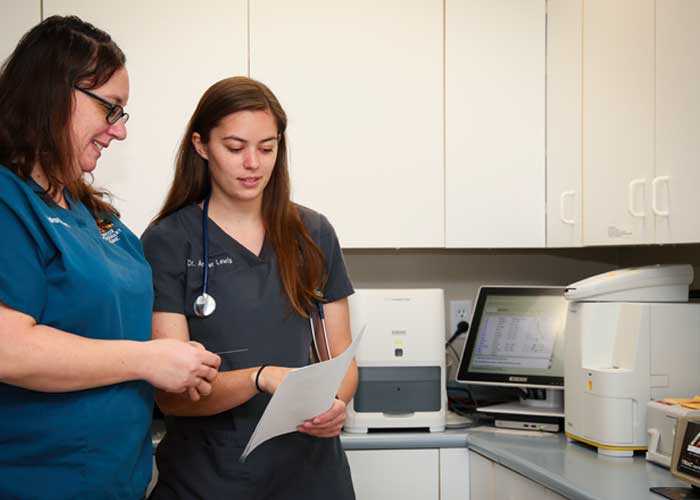 ---
Digital X-ray and Ultrasound
Our digital x-ray and ultrasound equipment provides fast, clear images so we can diagnose a fracture, locate a foreign object, evaluate pregnancies, pinpoint tumors, and diagnose a host of conditions affecting your animals. We also offer the advantages of digital dental x-rays so we can spot and treat problems beneath the gum line.
---
Mobile Diagnostics for Large Animals
If your large animal needs bloodwork, we can perform blood draws in the field, and our in-house lab can provide you with same-day results. Additionally, our mobile x-ray equipment can help us uncover the cause of your animal's lameness or other condition, and our mobile ultrasound unit can help us evaluate pregnancies, monitor fetal development, diagnose reproductive problems, and identify trouble with tendons and ligaments.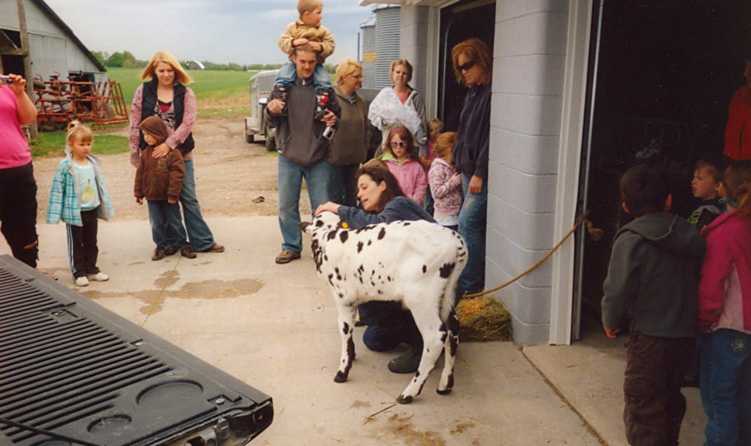 ---
Please feel free to contact us if you have any questions about our diagnostic capabilities. Schedule an appointment today!