Exceptional, Compassionate Health Care for All Animals
×
COVID-19 Announcement
Thank you for coming in to see us!  We need your help to keep our staff healthy so that we can continue to provide care for sick animals. 

When you arrive at the clinic, please call us from your vehicle at (989) 356-4880 or text us at (989) 884-0845.

If you are here for a prescription or food refill, we will bring the medication or food to your vehicle. 

If you are here for an appointment, a staff member will greet you at your car and take your pet into the clinic.  Please wait in your vehicle and a veterinarian will call your cell phone to discuss their findings, recommend treatments and answer any questions.

Please fill out our patient history form prior to your appointment so that our doctors know exactly why your pet is coming to see us.

Many of us are in the process of receiving our vaccines and plan on welcoming the public back into the clinic after April 12th.
Our clinic is disinfected after each and every patient with medical grade cleaners. Please help us keep our medical staff healthy by washing your hands, rescheduling an appointment if you are not feeling well and applying the hand sanitizers placed around the clinic.  Please try to respect recommendations for "6 feet away". 
Please stay healthy and obsessively hygienic.  We are committed to staying open so that we can continue to care for your best friend.  Please help us to help you.
Located in Alpena, Michigan, Switzer Veterinary Clinic is an AAHA® Accredited mixed-animal practice offering medical, surgical, and dental veterinary care for pet families and producers in northeastern Michigan. This includes the communities of Hillman, Atlanta, Ossineke, Posen, Rogers City, Lachine, Lincoln, and Harrisville.
We understand the connection people share with their dogs, cats, and horses — the unbreakable bond with our pets — because we have them too! We love animals because they form some of the strongest relationships in our own lives. It's the reason we come to work every day. Dr. Ryan Knight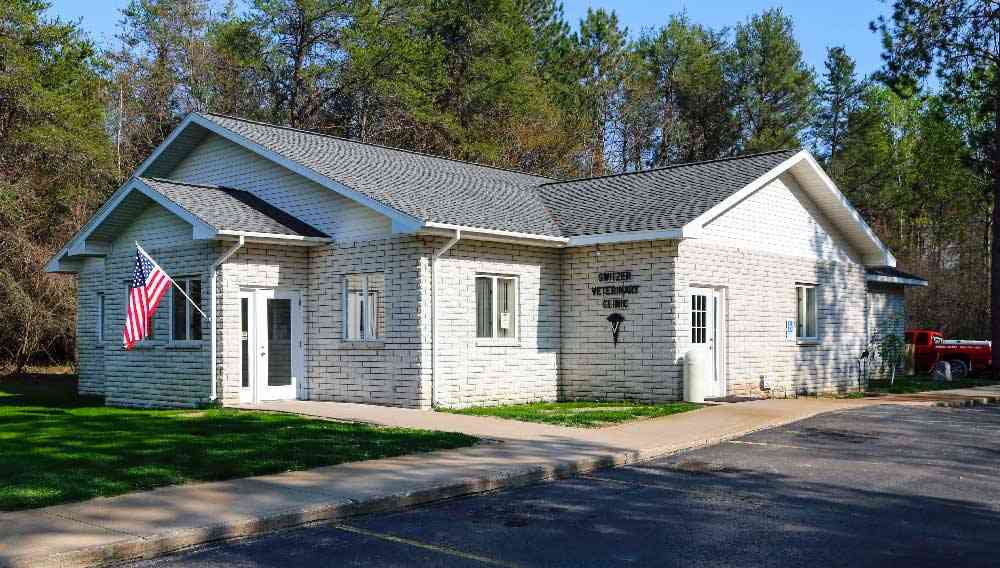 ---
Our Top-Notch Team and Services
Our team is comprised of experienced, compassionate veterinarians, licensed veterinary technicians, and assistants who are dedicated to providing the most up-to-date care for your animals. Our services include preventive care, advanced surgeries, dentistry, and integrative medicine, among many others. Please visit our services page to learn more.
Companion Pets and Large Animals
There's virtually no animal we can't treat! At our clinic, we welcome cats, dogs, pocket pets, reptiles, birds, and even pet chickens and small goats. We offer farm calls for horses, cattle, sheep, and other large animals to promote general wellness and herd health.
AAHA-Accredited
Our accreditation by the American Animal Hospital Association means we adhere to nearly 1,000 stringent guidelines encompassing all facets of veterinary medicine. When it comes to caring for the animals in our community, we hold ourselves to the highest standards, and we aim to embody those high standards in everything we do at Switzer Veterinary Clinic.